The economic times did some fine research to track down six mid-cap stocks that mutual funds are investing in. We can't resist the temptation to carry extracts of the research
Intelligent Investors like to be one ahead of the curve and one way of doing this is to track what stocks the mutual funds with the hundreds of crores at their disposal are buying. Also, when mutual funds buy a stock, it usually, though not always, means that the fund manager has done his due diligence, spoken to the management of the company, and satisfied himself that the stock is investment worthy.
So, what's wrong with a little piggy-backing on the mutual funds?
The economic times has done some fine research work to discover the six red-hot favorite mid-cap stocks that fund managers are betting on. One can't do better than to quote from economic times' research work.
KEC International: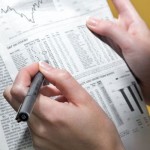 KEC International is a diversified infrastructure player with presence in business verticals of power transmission and distribution, cables, railways, telecom and water. More than half of KEC International's revenues come from overseas markets. KEC International has a presence in over 45 countries. KEC International posted a decent performance in the last financial quarter, becoming a billion dollar company in the process. KEC International's turnover increased by 15% to Rs1,557 crore in Q4 while the net profit surged 25% to Rs79 crore.
KEC International's order book now stands at around Rs7,800 crore, with 53% coming from foreign markets. KEC International's order book has grown by a healthy 42% over the previous year. KEC International also recently secured new orders to the tune of Rs 1,044 crore, including turnkey transmission line orders (from Saudi Arabia, Kuwait and Ghana), tower supply orders (from North America and South America), additional orders for existing projects (from Saudi Arabia and Abu Dhabi), apart from other domestic orders.
KEC International has become a mutual fund favourite because it has witnessed huge order inflows of late, most of which are expected to get executed in this fiscal. KEC International has also reduced the risk by diversifying into the water and railway segments.
Amara Raja Batteries:

Amara Raja Batteries manufactures batteries for the auto and industrial sectors. Its Amaron range of automotive batteries enjoy a healthy demand. Amara Raja Batteries is the market leader in India in the VRLA (valve-regulated lead-acid) battery segment with a 42% market share.
In the industrial segment, Amara Raja Batteries' product mix includes Powerstack, a modular range with varying capacities, and Quanta, a UPS battery with fail-safe, foolproof technology. These find application in sectors like railways, UPS, defence, oil and gas, and power control. This segment boasts of clients such as BSNL, MTNL , Lucent , Alcatel, Siemens , BHEL and Crompton Greaves among others. Amara Raja Batteries exports batteries to Singapore, Malaysia, Indonesia, Taiwan, Philippines, Greece, Australia, Kuwait, Dubai, China and Japan. Amara Raja Batteries continued to post healthy growth in the last quarter.
Amara Raja Batteries' standalone net profit rose by 12% on y-o-y basis to Rs41 crore, while total income rose 16% to Rs502 crore for the quarter ended March 2011.
Amara Raja Batteries has become a mutual fund favourite stock pick because it is expected to see huge replacement demand as auto sales pick up (once the interest rate cycle peaks out), which will help it maintain its volume growth.
CESC:

CESC is a fully integrated power utility with its operations spanning the entire value chain-right from mining coal to generating and distributing power.
CESC is the sole distributor of electricity in 567 sq km of Kolkata and Howrah serving 2.3 million consumers, including domestic, industrial and commercial users.
CESC has an exclusive power supply licence from the West Bengal government till 2020. CESC is also setting up a number of power stations in the country, with around 2,200 MW of thermal power generation capacity expected to be commissioned by 2015 in Maharashtra, West Bengal and Orissa. CESC has recently inked a deal to pick up a 4.8% stake in the Australian mining company Resource Generation for $10 million.
CESC turned in decent numbers for the March 2011 quarter, with revenues rising 13% to Rs 895 crore and net profits jumping 12% to Rs 112 crore.
CESC has become the mutual funds' favourite stock pick because its valuations look compelling in view of the reduction in losses in subsidiary Spencer's Retail and progress made at power projects.
Indraprastha Gas:

Indraprastha Gas has been promoted by Gail and Bharat Petroleum and is currently the monopoly distributor of natural gas in the Delhi NCR region to consumers in the domestic, transport, and commercial sectors.
Indraprastha Gas operates close to 216 gas stations and supplies piped natural gas (PNG) to over 2.5 lakh domestic and 464 commercial consumers. Since Indraprastha Gas has the ability to pass on hikes in gas prices to its end users, any such rise is not likely to impact its margins much.
Indraprastha Gas is in the process of enhancing its compression capacity by adding new stations. On the PNG front, Indraprastha Gas has planned to expand its business activities in Delhi and its neighbouring towns like Noida, Greater Noida and Ghaziabad.
Indraprastha Gas also aims to lay natural gas pipe grid in these cities to set up CNG stations. Indraprastha Gas' performance in the last quarter was quite impressive. Its revenues surged 75% to Rs 512 crore while profits rose by 34% to Rs69 crore, compared to the year ago period.
Indraprastha Gas has become the mutual funds' favourite stock pick because it is in a sweet spot and is best placed to benefit from rising gas consumption in India.
Eicher Motors:

Eicher Motors remanins a favourite despite the concerns plaguing the auto industry regarding high interest rates and rising input costs for the auto industry.
Eicher Motors volumes showed a slight uptick, with sales of medium and heavy commercial vehicles (MHCVs) witnessing an improvement over the last quarter.
On a standalone basis, Eicher Motors' net profit zoomed by 57% to Rs14.48 crore while revenues saw a 48% rise to Rs153 crore in Q4 of 2010-11 over the corresponding quarter of the previous year. Eicher Motors, which enjoys 50% market share in the heavy duty CV space, intends to focus more on this business, where its joint venture with the Volvo group has yielded good results. Eicher Motors' management has put a target of achieving sales of 1,000 trucks a month by the end of this year.
Eicher Motors recently announced that the JV, VE Commercial Vehicles, would invest Rs288 crore in its Pithampur plant for the production and final assembly of the Volvo group's new global medium-duty engine platform.
Eicher Motors is a fvaourite stock pick amongst mutual funds because its valuations are attractive due to high free cash flow generation and non cyclical revenue stream.
NIIT Technologies:

NIIT Technologies is growing at a faster pace than many large IT companies. NIIT Technologies offers services in application development and maintenance, managed services, cloud computing and business process outsourcing space.
The March quarter was particularly heartening for NIIT Technologies. NIIT Technologies' order book witnessed a robust growth of 15% to $169 million (excluding hardware revenues) after fresh orders worth $116 million were booked in the last quarter.
NIIT Technologies reported a rise of 27% in standalone net profit on y-o-y basis to Rs37.58 crore, while total income climbed 30% y-o-y basis to Rs181 crore for the quarter ended March 2011. This growth was driven by a 9% volume growth in Europe, 7% in the US and 13% in Asia Pacific.
NIIT Technologies expects this growth trajectory to continue across geographies, while margins are likely to remain under pressure due to impact of wage hikes and rupee appreciation.
NIIT Technologies is the favourite stock pick amongst mutual funds because the increase in order book size and robust deal pipeline will help NIIT Technologies maintain above average industry growth in the coming quarters.
The full text of the article is available here
Mid-Cap Stocks – Mutual Funds' Picks